Rehabworks Physical Therapy
Our Physical Therapy methodology is guided by a uniquely patient-centric approach that sets us apart in the healthcare industry. Our hospitality trademark, "Customer service in healthcare," represents our commitment to exceptional service, ensuring that our patients feel seen, heard, and understood at all times. Central to our approach is the Hospitality Care™ model. This model involves a deep understanding of the 'whole person,' beyond their physical ailments. It's about getting to know our patients as individuals and building communication strategies that resonate with them personally. Our therapists are trained in practical, actionable strategies, such as careful word choice, empathy, and sensitive messaging, to build trust and rapport with our patients. An emotional intelligence approach to delivering quality healthcare, offered in a spa-like environment conducive to healing. See patient reviews
Schedule your initial consultation and take the first step towards a healthier, happier you!
Our Physical Therapy Specialities
Reoccurring Pain Cycles
Posture Corrections 
SI Dysfunction
Piriformis Syndrome
Tendinitis
Arthritis
Bursitis
Patellofemural Stress Syndrome & Dislocation
Sprains & Strains
Osgood-Schlatter
Iliotibial Band Friction Syndrome
Plantar Fasciitis
Frozen Shoulder
Chronic Pain Syndrome
Joint Pain
Rotator Cuff Injury
Epicondylitis
Carpal Tunnel Syndrome
Spine conditions
Bulging or Protruding Disc
Spinal Stenosis
Herniated Disc
Radiculopathy
Radiating Arm & Leg Pain
Spondylolisthesis
Spondylosis
Loss of Sensation & Atrophy
Loss of Function & Irregular Weakness Patterns
Drop Foot
Trendelenburg
Scoliosis
Kyphosis
Chronic Posture Problems
Joint Replacements
Total Hip Replacement
Total Knee Replacement
MAKO (Unilateral) Replacement
Total Shoulder Replacement
Reverse Shoulder Replacement
Pre Surgical Conditioning
Vertebral Replacement
Pre & Post Surgery
Laminectomy
Herniated Disc
Spinal Fusion
Discectomy
Kyphoplasty & Vertebral Fracture
Meniscal Repair
ACL & PCL Repair
MCL Injuries
Cartilage Tear
Achilles Tendon Repair
Bunionectomy
SLAP Reconstruction
Subacromial Decompression
Carpal Tunnel Repair & Decompression
Retinacular Releases
Disease
Outpatient Cardiac & Stroke
Vertigo & Balance Specialists
Parkinson's Disease
Lightheadedness
Dizziness
Hand Therapy & Occupational Health
Sports Specific Rehabilitation
Sprains & Strains
Golf & Pickle Ball Injuries
Torn or Detached Tendon/Muscle
Ganglion Cyst
Contusions
Throwing Athlete Tendinitis
Running ACL Program
Fractures & Dislocations
Strength & Conditioning
Performance Enhancement Training
of our patients experience full recovery without further intervention.
Vanderbilt & Collier Blvd
7273 Vanderbilt Beach Rd, Ste 18,
Naples, FL 34119
Hours:
Mon-Thurs 8am-6pm.
Fri: 8am-5pm
Sat: for post-op patients only
9110 Strada Place, Ste 210, 
Naples, FL 34108
ENTER THROUGH PARKING GARAGE
Hours:
Mon-Friday 8am-5pm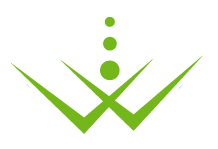 OUR MISSION IS TO REVOLUTIONIZE PHYSICAL THERAPY BY:
Teaching preventative care that carries into all aspects of your daily life
Abiding by our Hospitality Care™ model that focuses on understanding the "whole person" through an Emotional Intelligence approach
Making rehabilitation more accessible to patients by not requiring a referral at the start of care Read more…
RehabWorks provides custom, state of the art, and revolutionary Physical Therapy treatments for patients of all ages. "At RehabWorks we have the right fit for each stage of your life. Regardless of your condition we have a specialist to help you achieve the most effective outcome." Schedule with us now to experience the difference!