Physical Therapy & Rapid Recovery Centers
At RehabWorks, we focus on the highest standard of care by utilizing the best methodology and latest technological advances in the rehabilitation field. Our therapists are highly trained in manual techniques, and we pride ourselves on advancing treatment plans to give you the best outcome. Why do we teach customized plans? "Because functional re-education must carry into all aspects of your daily life to be effective." -Cofounder, Mark Pierce.
Our Hospitality Care™ model represents our commitment to exceptional service, ensuring that our patients feel heard and understood at all times. It's about building communication strategies that resonate with them personally. Our therapists are trained in practical, actionable strategies, such as careful word choice, empathy, and sensitive messaging, to build trust with our patients. See patient reviews
Enter your information below to schedule your initial consultation and take the first step towards a healthier, happier you!
7273 Vanderbilt Beach Rd, Ste 18, Naples, FL 34119
Hours:
Mon-Thurs 8am-6pm.
Fri: 8am-5pm
Sat: for post-op patients only
9110 Strada Place, Ste 210,
Naples, FL 34108
Hours:
Mon-Friday 8am-5pm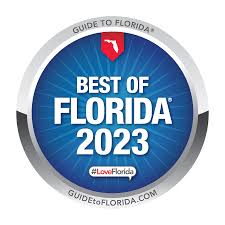 RehabWorks for Neck, Back, and Joint Recovery
RehabWorks for Pre & Post Orthopedic Surgeries 
RehabWorks for Sacral Iliac (SI) Dysfunction
RehabWorks for Radiating Pain in the Legs & Arms
RehabWorks for General Deconditioning & Pain Management
RehabWorks for Balance conditions, Vertigo, and LSVT
RehabWorks for Posture Corrections & Scoliosis
RehabWorks for Foot Surgeries & Arch Pain
RehabWorks for TMJ
RehabWorks for Hand Therapy & Occupational Health
We have systems that help to accelerate the recovery process!
Neuromusculare Dry Needling
BEMER Excelerated Healing
GameReady Ice Compression
Galileo Balance System
Walk-in custom made & off-the-shelf Arch Supports
Walk-in Shaklee Nutritional Supplements
Early intervention is key!
We deliver a level of care sought after by the best athletes in Southwest Florida.
We can help you reach your peak performance safely
We provide therapy regimens geared to PROTECT pre-existing conditions.
Confidential Professional Athlete Consultations
of our patients experience full recovery without further intervention.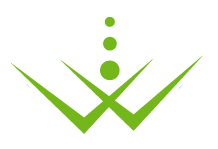 OUR MISSION IS TO REVOLUTIONIZE PHYSICAL THERAPY BY:
Teaching preventative care that carries into all aspects of your daily life
Abiding by our Hospitality Care™ model that focuses on understanding the "whole person" through an Emotional Intelligence approach
Making rehabilitation more accessible to patients by not requiring a referral at the start of care Read more…
RehabWorks provides custom, state of the art, and revolutionary Physical Therapy treatments for patients of all ages. "At RehabWorks we have the right fit for each stage of your life. Regardless of your condition we have a specialist to help you achieve the most effective outcome." Schedule with us now to experience the difference!