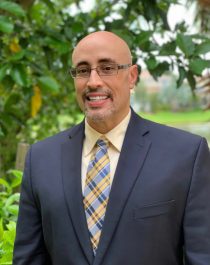 Dr. Jason Adames, DPT, cofounder of RehabWorks Health and Wellness, LLC, fulfills a life-long dream of serving the health needs of patients in southwest Florida with the opening of his new clinic.  Dr. Adames's commitment to service—specifically to the advancement of physical therapy and strength and conditioning—spans over a quarter of a century.
Dr. Adames completed undergrad studies at Franciscan University in Steubenville, OH, and completed his doctoral studies, earning his DPT, at Wheeling Jesuit University in Wheeling, WV.
A native of New York, Dr. Adames began his medical career at St. Francis Hospital, a level II trauma center and orthopedic hospital, in Poughkeepsie, NY.  There, he gained extensive training and experience in acute inpatient rehab, intensive rehab, skilled nursing subacute rehab, and outpatient physical therapy.  During his tenure at St. Francis, Dr. Adames developed numerous protocols for post-operative orthopedic procedures—including total shoulder, knee, and hip replacement; rotator cuff surgery; and shoulder impingement syndrome.  In addition, Dr. Adames trained rehab staff to use the latest electro therapy modalities for pain management and neuromuscular re-education.  After leaving St. Francis, Dr. Adames worked with Aegis Therapies subacute rehab centers and assisted in developing Freedom Through Functionality (FTF) Nautilus programming and training in southwestern Pennsylvania, Ohio, and West Virginia.  Most recently, Dr. Adames assisted Ave Maria University, Ave Maria, FL, with the development of the Exercise Sciences Program, teaching courses in Strength and Conditioning, Kinesiology, Biomechanics, Exercise Physiology, Exercise Testing, and Care and Prevention of Sports Injuries.
As a highlight of his career, Dr. Adames had the honor and privilege of working with Dr. Luis Vargas, PT, PhD, one of the leading experts in aquatic therapy in the world.  Under his mentorship, Dr. Adames helped create the first land-based lumbar stabilization vs. aquatic-based lumbar stabilization protocol (ALSP) (Aquatic Therapy Interventions and Applications). The ALSP study was the first comparative study for lumbar instability in the world and was published in numerous aquatic journals.  Further, Dr. Adames co-authored a chapter of Dr. Luis Vargas' book Diagnostic Aquatics Systems Integration: Specialized Interventions (Aquatic Therapy Interventions and Applications).  As a staff member with the ATRI, Dr. Adames also gave instruction and continuing educations to medical professional at the International Aquatic Symposium regarding various lumbar stabilization protocols and techniques.
Dr. Adames clearly remembers the moment when, as a junior in high school and an avid athlete, he felt called to a vocation to serve in the fields of PT, health and wellness.  Through his RehabWorks practice, Dr. Adames brings to fruition his dream of developing state-of-the art, technologically advanced outpatient physical therapy clinics, using various European technology currently used here in the United States on a very limited basis at our Olympics training centers and by a small number of professional athletics teams in the NBA and NFL. RehabWorks Health and Wellness clinics will provide a holistic approach to therapy that also integrates nutrition and personal training at all levels.  Dr. Adames and his staff hope to provide care for all physical therapy needs, with a specialization in providing therapy and strength and conditioning for athletes.
 Dr. Adames, his wife, Eva-Marie, and their six children currently live in beautiful Southwest Florida, where they enjoy family activities in a very family-oriented community located in Collier county.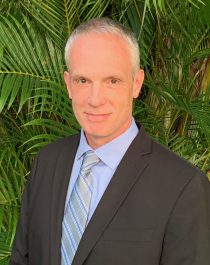 Naples resident, orthopedic specialist, and businessman Mark Pierce, is the co-founder of RehabWorks Health and Wellness, LLC, in Naples, Florida. His varied experience in healthcare, education, and business will prove instrumental in the development of his latest venture in the field of health and wellness.
An orthopedic specialist since 1999, Mr. Pierce has lectured on the latest advances in orthopedic rehabilitation, pre and post surgery, functional recovery, and injury prevention. Mr. Pierce, at the request of Drexel University in Philadelphia, PA, represented his alma mater and lectured at an annual APTA conference on "Specializing Rehabilitation Techniques for each Individual Patient." His insights into the physiology of the body, specifically the mechanics of rehabilitation—which he traces to his earlier training as an engineer and competitive swimmer—helped him develop new and effective recovery concepts. It is this passion for providing care in the area of orthopedic rehabilitation that prompted Mr. Pierce to coin the phrase "Hospitality Care"™ after his unique treatment style and customer service, a style he will continue to hone at RehabWorks Health and Wellness clinics.
Mr. Pierce has extensive rehabilitative training, which includes, but is not limited to:
*McKenzie Method for Back and Neck Pain. Description- Centralizing the spine with an extension principle that relieves acute and chronic pain.
*The Lumbopelvic Rhythm. Description- Complex study of the correlation between the lower back and pelvis to abolish dysfunctional posture and the pain that accompanies it.
*When the Foot Hits the Ground Things Change. Description- The dynamics of the ankle and foot are unique and are multiaxial. Plantar, ankle, knee, hip, and low back pain can result from imbalances.
*Rehabilitation for Post Operative Shoulders, Hips, & Knees, a Practical Approach. Definition- Total and partial joint replacements with a focus on the latest anterior approach for the hip.
*Snag and Nags. Description- A manual technique that increases pain free range of motion for the neck and midback.
*The Use of Micro Current for Pain Management. Definition- A treatment that helps tissue heal faster and provides relief from pain caused by injury or chronic conditions.
*Protocol Guided Rehabilitation. Description-Peer reviewed steps for rehabilitating joint replacements.
*Universal Precautions & Infection Management. Description-Managing pandemic and infection control.
*Bad Ragaz Aquatic Therapy. Description- A manual aquatic technique that stabilizes the spine and promotes the patient's tolerance for regular therapy.
*Safe Strides, Vestibular Rehabilitation. Description-Treating balance disorders, particularly relating to the inner ear and deconditioning.
Mr. Pierce has enjoyed entrepreneurial success in both the healthcare and education sectors, in large part due to his wide-ranging education: an undergraduate degree in engineering, his PTA from Drexel University, Philadelphia, PA, and his MBA in business and finance from Hodges University, Naples, FL.
An interesting highlight of his career experience, related directly to his devotion to a daughter with high-functioning autism, Mr. Pierce acquired a private school that specialized in educating local schools in creating effective accommodations for children with special needs, particularly children on the Autism Spectrum.
Since 2013, Mr. Pierce, his wife Lynne, and their five children have lived in Naples, Florida. Lynne, with a degree in accounting and experience as a Human Resource specialist in healthcare, will assist Mr. Pierce and his partner at Rehabworks Health & Wellness clinics.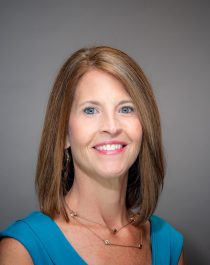 A reflection of our Hospitality Care model, Lynne Pierce provides superb customer service and support to our clients. Lynne, who has a degree in Accounting and experience as a Human Resource Specialist in healthcare, will assist Mr. Pierce and his partner at Rehabworks Health & Wellness clinics.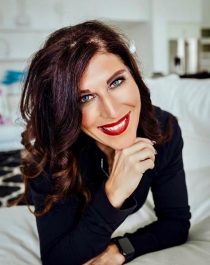 Personal Trainer, Health Coach
With over 25 years of experience in athletic training and nutrition as a competitive athlete and over 11 years as a personal trainer, Angela (Beyer) Keim will contribute to the team at RehabWorks Health and Wellness, LLC, as trainer. Angela's depth and breadth of experience in fitness and nutrition and her personal commitment to living a healthy lifestyle and helping others attain their goals in healthy living meld well with RehabWorks clinic's philosophy of improving their patients' overall wellness.
Angela is an accomplished athlete dedicated to natural fitness and nutrition. She began her personal journey to nutrition and overall fitness after a period of physical inactivity while pursuing a degree in banking. She learned early that success depended on goal setting and hard work in training, eating well, and maintaining regular schedules. Her credo—"Not possible is not acceptable"—helped her focus on optimizing all opportunities, which led to the path of competition in natural bodybuilding. Her focus and drive earned her titles as Miss Florida, Miss USA, and Miss Universe in 2009 in the International Natural Bodybuilding Association's competitions in Physique Class, placing first in the South Eastern Competition of Natural Bodybuilding, the International Natural Bodybuilding & Fitness Federation's Miss USA Competition, and the Professional & Amateur Universe Natural Bodybuilding Championship. While competing, she was a sponsored athlete for performance nutrition on behalf of Muscle Marketing USA (MMUSA) and Worldwide Nutrition, Europe. Angela says of bodybuilding: "It's like art. Some people paint or do sculpture; I sculpt my body."
Success in competitive bodybuilding turned Angela's professional sights from personal banking to personal training, nutrition, and health coaching. New goal setting resulted in several certifications in related health and wellness areas: nutrition trainer from BSA Academy, Germany; health coach from the Institute for Integrative Nutrition (IIN); personal trainer from the National Council on Strength and Fitness (NCSF); health coach for nutrition and fitness goals; specialist for functional training, nutrition, and supplements; special education in raw living foods and herbalism; and DNA testing regarding training, nutrition, and all-over health.
Angela's commitment to a full healthy lifestyle emphasizes regular workouts and proper nutrition, including proper supplements to optimize health goals. To promote these beliefs, she co-authored a wellness book targeting nutrition, training, and lifestyle guidelines for achieving longevity—The Health Hunter's Toolbox: A 52-Week Journey to Healthy Living. She started the company House of Shape, LLC, to offer quality products for beauty and health and launched her own supplement for natural weight loss.
A native of Bavaria, Germany, Angela (Beyer) Keim came to the United States on family vacations when she was a child, visiting first Miami, FL, then Naples, FL. In 2007, with the blessing of her family, she made southwest Florida her permanent home and currently lives with her husband in Bonita Springs. She loves the USA for its blend of cultures and its endless opportunities to pursue and achieve personal goals. Delightedly, she finds volunteerism unique to the United States. And because her own journey has been paved with the help and encouragement of many people here, Angela spends time giving back to her community by volunteering for worthy causes.